Stems Hunger
Royer's Stems Hunger
June 27 - July 4, 2020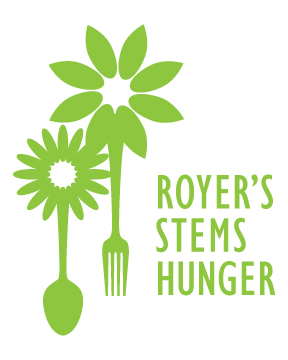 Royer's Flowers & Gifts' annual food drive returns June 27 - July 4, 2020.
Royer's Stems Hunger benefits the Central Pennsylvania Food Bank and the Greater Berks Food Bank.
For each non-perishable food item, donors will receive a free carnation (limit six per visit). Donations may be dropped off at any
Royer's store
during normal business hours.
Most Needed Food
Non-perishable items rich in protein, which are essential to providing adequate nutrition, are the most desired food drive donation items.
View Wishlist
Find a Store Near You
Enter your zipcode to see the store closest to you.